Excellent article yesterday courtesy of our friends at 100 Days of Real Food and the Food Babe!  With the huge popularity of these refreshing, summer time treats, we're glad they went the extra mile to look into what we are really eating when we buy from these popular chains like Red Mango, Pinkberry, and the like.  We've written about popular "healthy alternative" misconceptions before, so we weren't surprised to discover that they found that frozen yogurt is not the healthy treat people tend to think it is.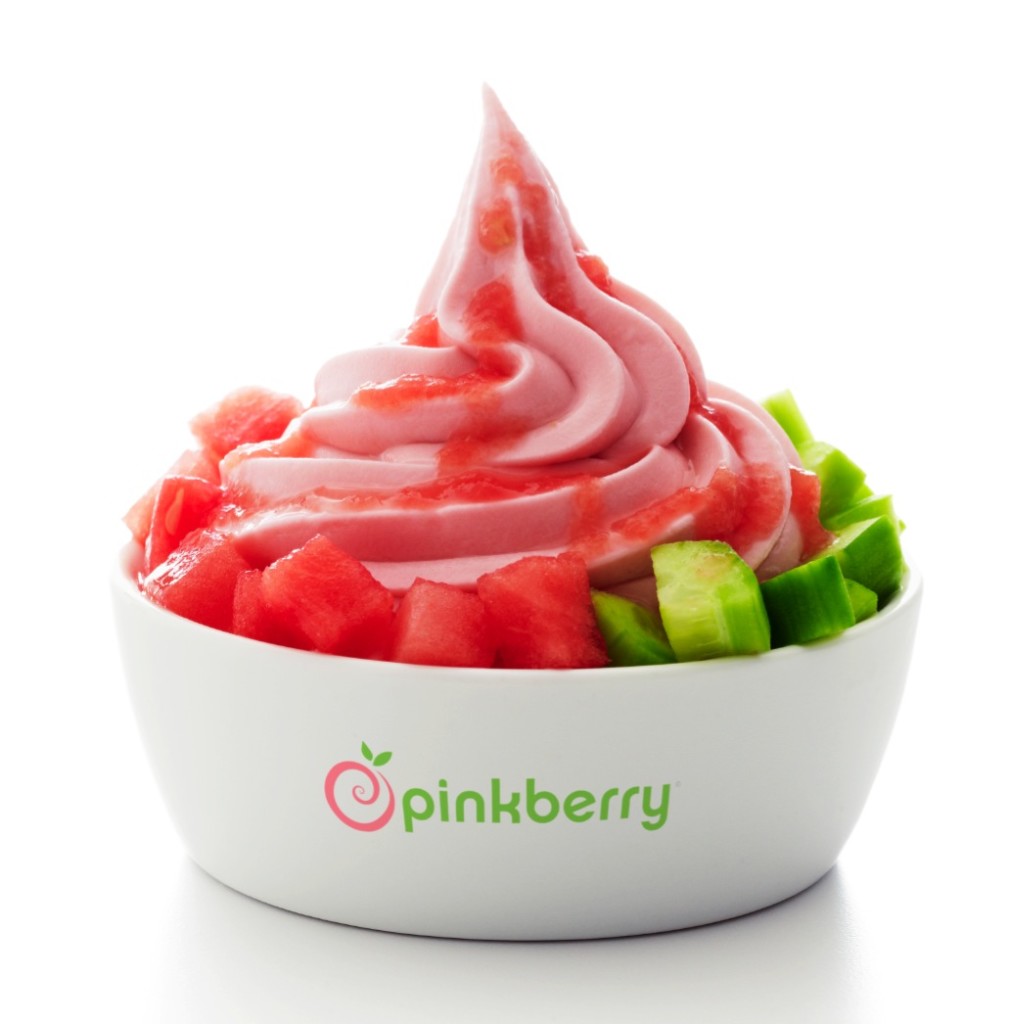 The bottom line?  Low-Fat/Fat-Free, commercially offered frozen yogurt treats are full of processed ingredients, both to preserve them for large scale distribution and also to make them taste better (since the fat has been removed).  In fact, much like how fast food chains do their shakes and soft serve, they come in a box or carton full of pre-made, pre-mixed liquid or powder that the store then prepares and freezes.
And perhaps the most surprising bit of all is what these yogurts don't contain – probiotics!  That's right, the freezing process kills off all or most of the probiotics so much that they no longer meet the criteria to actually be called yogurt.
So at the end of the day, what you are really eating is a frozen, "milk-based" treat that bears little to no resemblance to actual yogurt and is full of processed ingredients.  That doesn't sound super healthy to us.
The alternative?  Well, as always, reading the labels and doing a little research is really the best option and the only way to make sure that what you are eating is "real food".  We did some research to try to find brands out there that are real food and it turns out it is difficult but not impossible!  As it turns out, sorbets may be your best bet.  We found one widely available brand, Ciao Bella, which is widely available at stores like Target, Safeway, and Whole Foods.  And while all of their products don't fit the criteria, a lot of them do, especially their sorbet.  Deserving an honorable mention is Häagen Dazs, which we've always loved for their real food ingredients, although we were disappointed to see them using corn syrup in their sorbets.  Even so, in general their products are pretty good quality for a mass-distributed product line.
Here is an example of how Pinkberry compares to Ciao Bella:
| | | |
| --- | --- | --- |
| | Pinkberry Strawberry Frozen Yogurt | Ciao Bella Raspberry Sorbet |
| Serving Size | 1/2 cup | 1/2 cup |
| Calories | 110 | 120 |
| Total Fat | 0g | 0g |
| Cholesterol | 5mg | 0mg |
| Sodium | 50mg | 0mg |
| Total Carbohydrate | 23g | 28g |
| Dietary Fiber | 0g | 3g |
| Sugars | 22g | 24g |
| Protein | 3g | 0g |
| Vitamin A | 0% | 0% |
| Vitamin C | 4% | 4% |
| Calcium | 10% | 0% |
| Iron | 0% | 4% |
| Ingredients | Nonfat milk, sugar, strawberry flavor (strawberries, sugar, water, natural flavors, fruit and vegetable juice [for color], guar gum, sodium citrate), nonfat yogurt (pasteurized nonfat milk, live and active cultures), nonfat yogurt powder (nonfat milk, culture), fructose, dextrose, natural flavors, citric acid, guar gum, maltodextrin, mono- and diglycerides, rice starch | Raspberry Puree, Organic Cane Sugar, Water, Natural Flavor, Pectin |
Remember, though, it's still a treat, so moderation is important – just read the labels and make sure the ingredients are real food!
You can read the article in it's entirety here:  http://www.100daysofrealfood.com/2013/06/12/food-babe-investigates-frozen-yogurt-gone-bad/