Naturally Boost Metabolism with Ultra Lean Green Coffee Bean Extract with GCA®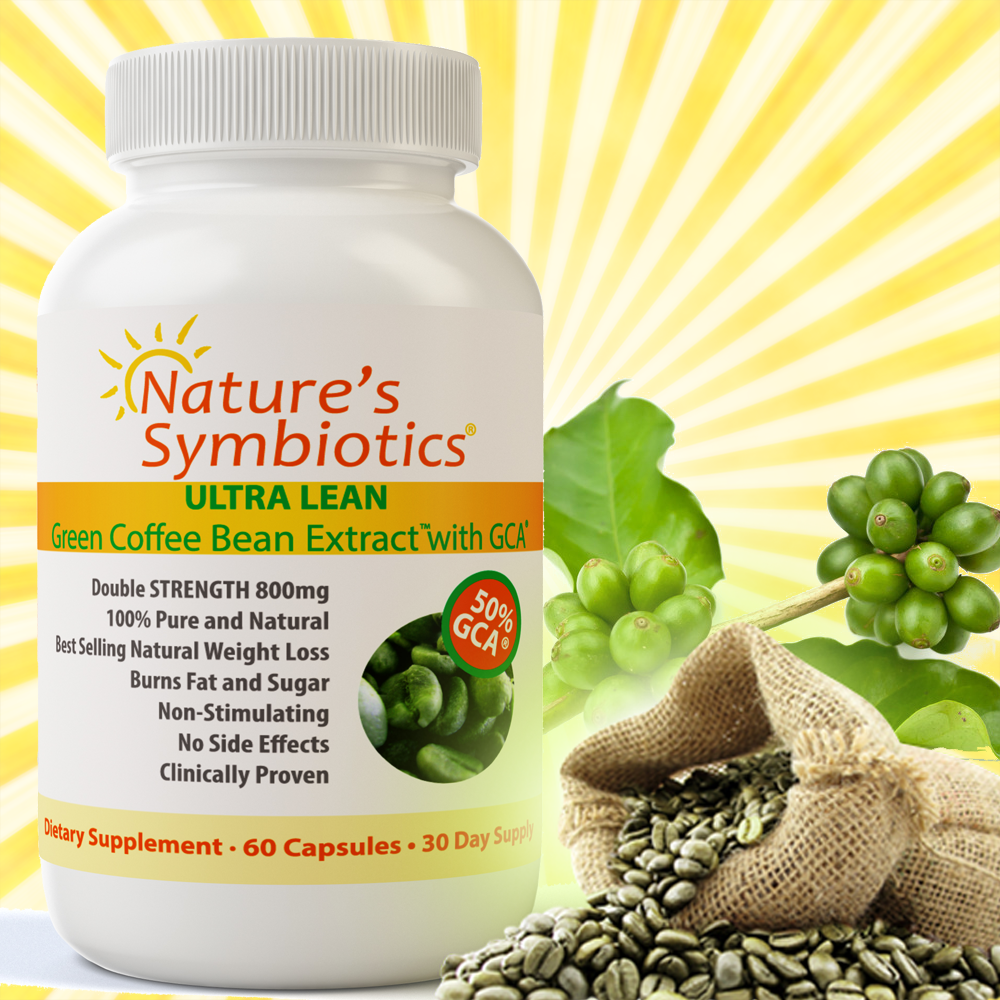 Are you searching for a natural way to lose weight? Nature's Symbiotics Green Coffee Bean Extract is the answer. Green coffee bean extract has been shown to encourage effective, simple weight loss by burning fat faster and stabilizing the levels of sugar in your bloodstream.
The great thing about green coffee bean extract is that it doesn't taste or smell like coffee, so even if you dislike coffee you can still enjoy the benefits of the supplement. The substance is extracted from coffee beans when they are still in their green plant form in order to maintain the elements that help you naturally boost metabolism and lose weight without exercise!
Buy on Amazon Canada



Naturally Boost Metabolism PLUS Added Benefits
Encourages your body to burn fat quickly
Contains almost no caffeine – less than a 1/4 cup of coffee
Slows the body's aging process
Stabilizes blood sugar levels and prevents diabetes
Improves muscle tone and circulation
Not convinced yet? Studies of pure green coffee bean extract have shown that most of the individuals who take the supplement experienced reduced body weight, lowered heart rates, diminished body fat, and a healthier body mass index!
Green Coffee Bean Chlorogenic Acid – The Secret to Why it Works
According to Dr. Lindsey Duncan, this natural weight loss supplement contains the triple threat of chlorogenic acid. Chlorogenic acid is only found in green coffee beans that have not been roasted, so don't expect to experience the health benefits associated with the substance by drinking your morning cup of coffee! Chlorogenic acid works in the following ways to achieve natural, no-diet weight loss:
Chlorogenic acid inhibits the rate at which glucose (sugar) is absorbed into the blood stream, which effectively slows the build up of fat.
Next, chlorogenic acid increases your rate of metabolism, which encourages speedier metabolic fat burning.
Finally, chlorogenic acid boosts the pace of burning fat through the liver.
Dr. Oz Recommended to Naturally Boost Metabolism and Lose Weight Without Exercise
Dr. Oz conducted a groundbreaking experiment in regards to green coffee bean extract and diet that demonstrated that the supplement can regularly double the rate of weight loss! When you buy green coffee bean extract, Dr. Oz suggests that you consider the following guidelines:
Look for a capsule that includes svetol or GCA:

our capsules are completely pure and contain 50% GCA!

Choose a supplement that contains at least 45% chlorogenic acid:

our supplement has 50%!

Determine a proper dosage, such as 400 MG capsules taken 3 times per day:

our capsules contain 800 MG and are taken only twice a day!
Try Ultra Lean Green Coffee Bean Extract Today!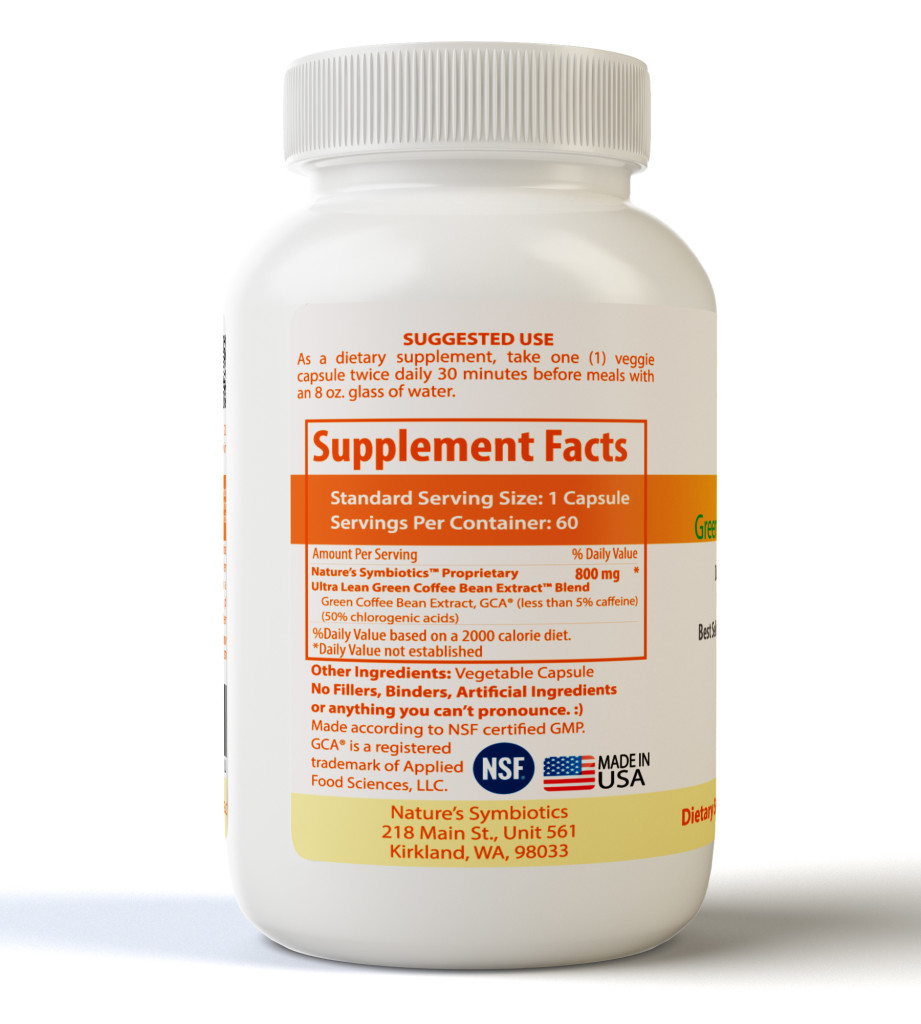 Make sure you purchase the best green coffee bean extract! At Nature's Symbiotics, we offer a healthy green coffee bean extract supplement that will launch your journey towards natural, no-diet weight loss. One study reported that participants lost as much as 17 pounds in just 12 weeks without changing their diet or exercise habits. In addition, participants experienced no negative side effects from taking green coffee bean extract.
However, for even more effective weight loss, we recommend developing a healthy diet and exercise regime to complement your pure green coffee bean extract. Take your capsules 30 minutes before each meal in order to experience the best results. Try Nature's Symbiotics's green coffee bean extract to discover how this exciting supplement can work for you!
Buy on Amazon Canada