Green Coffee Bean vs Garcinia Cambogia: A Buyer's Guide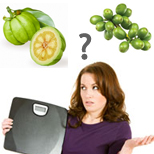 Green coffee bean vs garcinia cambogia? Both are natural dietary supplements for weight loss,
but which one is right for you? Not to worry, we are here to help!
We break it down for you so you can pick the best way to lose weight naturally!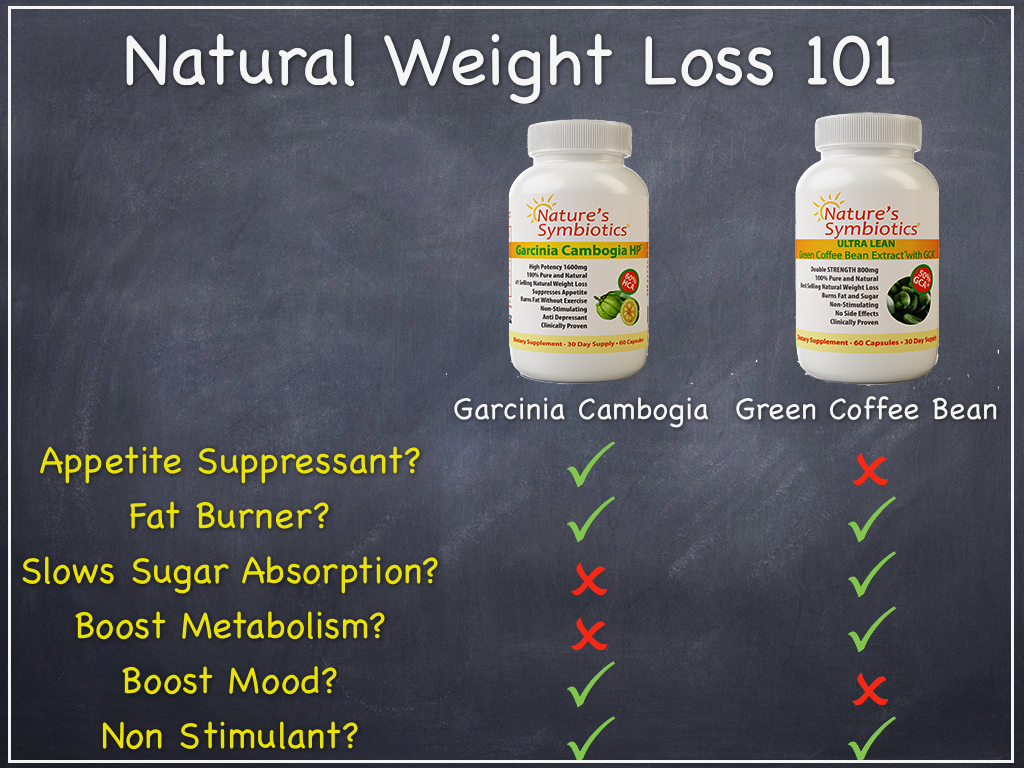 Both are Fat Burners and Non-Stimulants
Let's start with how both of these weight-loss wonders are the same. Both garcinia cambogia and green coffee bean extract are excellent fat burners. They are also non-stimulating so you don't have to worry about jitters, anxiety, or restlessness. They also produce about the same typical rate of weight loss, about 5 pounds a month.
Garcinia Cambogia HP: Suppress Your Appetite and Reduce Emotional Eating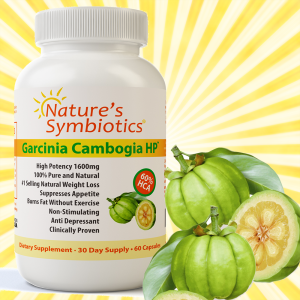 Here's where things get interesting. Garcinia cambogia burns fat by inhibiting citrate lyase, an enzyme that controls how the body synthesizes fat. But Garcinia Cambogia is also a very effective natural appetite suppressant. It works in two key ways:
Lessens Feelings of Hunger: lowers the levels of leptin in the blood, which is the substance that causes the feeling of hunger
Feel Full Faster: encourages increased production of glycogen, which is responsible for our sense of being full
Click here for more details on Garcinia Cambogia HP
In addition, garcinia cambogia boosts serotonin, which is a chemical in the brain that affects mood. By improving your mood, you get increased energy and less emotional eating!
Ultra Lean Green Coffee Bean Extract: Boost Your Metabolism and Slow Sugar Absorption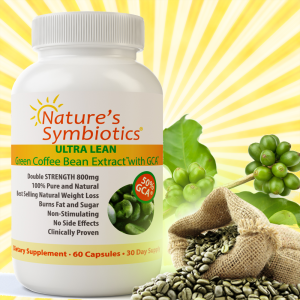 As we mentioned above, green coffee bean extract burns fat by increasing the rate at which the liver burns fat. This is one of 3 great benefits of the active component, chlorogenic acid. But chlorogenic acid works in two other ways as well!
Boosts Metabolism, which encourages speedier metabolic fat burning
Slows Production of Fat by inhibiting the rate at which glucose (sugar) is absorbed into the blood stream
Click here for more details on ULTRA LEAN Green Coffee Bean Extract
So Which One is Best for Me?
The answer is, it depends! Are you finding it very hard to control cravings? Are you an emotional eater? If so, then Garcinia Cambogia HP is likely the best choice for you since it focuses on reducing appetite and boosting your mood. Do you want to boost your metabolism? Is your diet a bit heavy on the carb (and sugar) side? Then Ultra Lean Green Coffee Bean Extract might be a better fit.
I Want the Benefits of Both! Can I Take Them Together?
We don't blame you for wanting the benefits of both, it totally makes sense! The great news is, yes you can take both of these great supplements together!
For a limited time, we are offering a SCREAMING DEAL on Amazon.ca for only $34.77 for Garcinia Cambogia HP, and only $29.77 for our Ultra Lean Green Coffee Bean Extract. That's OVER 50% OFF retail!
BUT – to help more people reach their goals, today only, we are offering a SECRET, EXCLUSIVE deal to visitors of this page only, and giving AN EXTRA 25% OFF when you buy these awesome weight loss products together.
And the best thing – we are so confident that you will see results, we will refund your money 100%, no questions asked, if you don't love this product.
That's right, if you don't lose weight within 45 days, we will refund your money, no questions asked.  GUARANTEED.